Our Clients
"Delivers Real Business Outcomes and Value"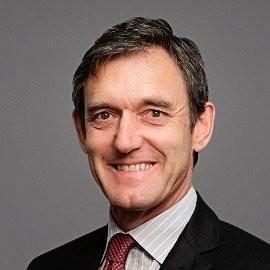 As a leading Real Estate company in Sydney, Bawdens provides professional services to its clients. The continual demands of the Real Estate industry require us to deliver quality service and as leaders, to stay ahead of the curve.
Today's leaders are required to have a deep understanding ...Read More
Barry Cawthorn
Managing Director
Bawdens Industrial
---
"Navigatum helped us punch well above our weight"

Technology is mission critical in our fast-paced business, we cannot accept anything less than responsive and effective assistance. The fact that Navigatum delivers it with a smile is a big bonus.
Technology is the back-bone of my business. I don't understand why anyone ...Read More
Jennifer Hobs
Managing Director
MyHorizon
---
"With Navigatum, we always get value"
With IT you most definitely get what you pay for. As a tax accounting firm with offices in Sydney and the Gold Coast we've trusted Navigatum with our IT to link the 2 offices together. Navigatum's very capable engineers have been able to solve every problem we have thrown at them in ...Read More
Terry Crozier
Principal
Crozier Accounts
---
"Anyone Believing That Hackers And Cyber Criminals Are Not Attacking Them, With Great Respect, Is Living In A Fool's Paradise"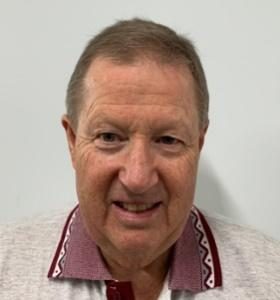 Navigatum have been looking after us since 2010. When choosing them, we compared the value provided with the cost for their services. The decision to proceed was based on our need to be assured that this vital area of our businesses functionality would be reliably and properly supported.
For ...Read More
John Law
Director
Cardboard Containers (Aust) Pty. Ltd.
---
"You Pay Peanuts, You Get Monkeys"

The saying "You pay peanuts, you get monkeys" is true. We have found Navigatum to be a team of people who are very knowledgeable and practical. They do understand the product and processes of IT. If they say that something can be done, they will deliver.
There are times ...Read More
Mary Yam-James
Financial Controller
---
"MAJOR SERVER FAILURE! Thousands of $$$ Saved and Our Systems Were Back Up and Running in Hours"

Dear Stephen,
As you know in 2008 our IT support was getting beyond that which could be done effectively and affordably by part time staff. Something had to be done. As a charity our budget is always tight and we needed a service that was affordable, reliable, responsive and that could be tailored ...Read More
Alan McGregor
Former CEO
TAD Disability Services
---
"Nearly 20 Years of Support"
As a client for Nearly 20 years I know I can rely on Navigatum. I know that if we have a problem I can rely on Navigatum to resolve any issues and fix the problem in a timely manner.
Geoff Sadler
Schlegel Pty Limited
---
"High Standard of Professional Excellence Projects Completed ON TIME and WITHIN BUDGET"
Hi Stephen,
It gives me great pleasure to write about our feedback on your performances as an IT Specialist Contractor supporting the Samaritan's Purse Australia (SPA) Ltd & the Billy Graham Evangelistic Association (BGEA). Both organizations have their international counterparts engaging actively ...Read More
Samson Cheung
Samaritans Purse Australia Ltd.
---
"IT Under Control AND Saved Us Money"
Clean Up Australia was introduced to Swavley & Associates at a time when our IT management was spiraling out of control.
Through their guidance and patience we streamlined our systems, upgraded our hardware, revitalised and systemised software, changed our service providers and even moved ...Read More
Terrie-Ann Johnson
Chief Executive
Clean Up Australia Ltd.