Our Clients
"Delivers Real Business Outcomes and Value"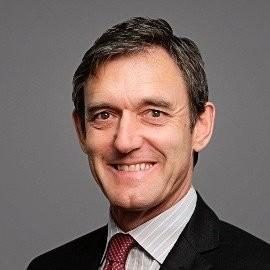 As a leading Real Estate company in Sydney, Bawdens provides professional services to its clients. The continual demands of the Real Estate industry require us to deliver quality service and as leaders, to stay ahead of the curve.
Today's leaders are required to have a deep understanding of how markets work and to effectively apply that knowledge to business.
Navigatum has demonstrated this leadership to us for over 15 years. During this time, they have turned our Information Systems into a powerful tool that allows us to be market leaders.
We can confidently recommend Navigatum as a company that will drive your information systems to deliver real business outcomes and value.
Barry Cawthorn
Managing Director
Bawdens Industrial
---
"Navigatum helped us punch well above our weight"

Technology is mission critical in our fast-paced business, we cannot accept anything less than responsive and effective assistance. The fact that Navigatum delivers it with a smile is a big bonus.
Technology is the back-bone of my business. I don't understand why anyone would even question using Navigatum's packaged service unless they employ a team of computer consultants themselves – I am too busy running my business to have the time or interest to do that.
There are lots of very average IT consulting businesses out there. We are lucky we got Navigatum. They run to the same standards that we run our business on. They have helped us punch well above our weight and we now operate with technology way beyond what I see in other businesses. Our systems have grown with us and have become increasingly sophisticated. We could not have managed without Navigatum.
Jennifer Hobs
Managing Director
MyHorizon
---
"With Navigatum, we always get value"
With IT you most definitely get what you pay for. As a tax accounting firm with offices in Sydney and the Gold Coast we've trusted Navigatum with our IT to link the 2 offices together. Navigatum's very capable engineers have been able to solve every problem we have thrown at them in a cost-effective manner. With tax you cannot afford to lose sight of the solution and as accountants you cannot lose sight of the cost.
Navigatum's daily backup system for our offices protects our data and provides security, which in our industry is vital. Viruses and cyber-attacks are a constant threat and we rely on Navigatum to monitor our systems, some of which are very sophisticated, and provide the necessary security adjustments that our staff simply does not have the necessary expertise to do.
We have almost completed a total business restructure comprising segregation of office systems, corporate segregation and the transfer of data and the installation of new hardware. Navigatum undertook this for us and provided the expertise, and the confidence, to ensure that the data transfer would occur without any significant downtime. They did this and at all times they preserved the confidential nature of the data. Our experience with Navigatum is that we always get value for money and again, on this occasion the value of this very important outcome.
We consider Navigatum to be a provider of quality expertise that exceeds their cost.
Terry Crozier
Principal
Crozier Accounts
---
"Anyone Believing That Hackers And Cyber Criminals Are Not Attacking Them, With Great Respect, Is Living In A Fool's Paradise"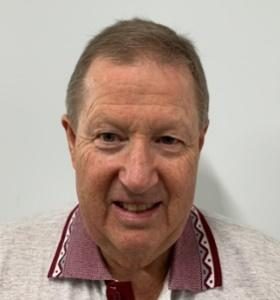 Navigatum have been looking after us since 2010. When choosing them, we compared the value provided with the cost for their services. The decision to proceed was based on our need to be assured that this vital area of our businesses functionality would be reliably and properly supported.
For us, the cost of computer dysfunction would incur significant expense, disruption, frustration, along with the potential for staff excuses for lack of performance.
Whilst I don't pretend to know anything about computers or the world they inhabit, common sense and general knowledge of what does and may possibly happen strongly suggests that vigilance, protection and ability to act quickly and decisively is critical to ongoing business success.
Anyone believing that hackers and cyber criminals are not attacking them, with great respect, is living in a fool's paradise. If you don't think you need to be prepared then you need to think through the real cost of the loss of data, computer function and control or your systems.
There are no cast iron guarantees that nothing will ever impact your systems however Navigatum have made us a skinny target and a more difficult one for hackers and cyber criminals. This has resulted in considerable peace of mind.
Navigatum has demonstrated the capacity, skill, and professionalism to address challenges as they appear.
Given today's changing environment, our systems have been protected and functioned effectively for a very long period allowing us to get on with our business unimpeded by unnecessary complications caused by dysfunctional tools.
John Law
Director
Cardboard Containers (Aust) Pty. Ltd.
---
"You Pay Peanuts, You Get Monkeys"

The saying "You pay peanuts, you get monkeys" is true. We have found Navigatum to be a team of people who are very knowledgeable and practical. They do understand the product and processes of IT. If they say that something can be done, they will deliver.
There are times when we have had system issues and Navigatum have gone above and beyond by working late or early or working from home to help resolve the issue. This is the dedication and price that is worth paying the extra bit for. Another benefit we found is that it makes life a lot easier if the consultant has continuity with the business. There is definitely a better return on investment with a dedicated team, continuity in the business and acts as a partner to my business.
Computers are an important part of the business. It is extremely important to ensure that there is protection with the systems from failure, hacking and catastrophic disaster. What would happen if there was a fire and you lost all your data?
Those are some of the concerns that made us realise how important it was to ensure that our networks were monitored and maintained properly. One of our computers crashed and we assumed that we had sufficient back up. When the time came to restore, it was not available.
Since Navigatum have taken on our monitoring, we have made so many changes which were required, and we now know that the down time with our system has dropped significantly and Navigatum have also helped us out with a disaster recovery plan. I am so glad that we made the decision for outsource the monitoring to Navigatum and the relationship our IT manager has with Navigatum' s team have definitely given management comfort that we are protecting and maintaining a very important part of our business.
So it is important that a company does not wait for a disaster before reacting. The cost of investment for prevention is worth it. I have always considered the IT consultant to be one of our partners in our business. To find a consultant who is commercial and happy to be part of the journey in growing the business can be difficult.
I have been fortunate to have come into this business where Steve was the IT consultant for over 20 years. I liked the fact that he had his own business and is very commercial. Therefore, with any projects, he not only looks at it from an IT point of view, but also the impact to the other parts of the business.
It was great to build up a relationship where there is trust with Stephen and he has played a significant role in the changes and improvements made to our IT infrastructure. I recommend Stephen and his team highly, give him a call.
Mary Yam-James
Financial Controller
---
"MAJOR SERVER FAILURE! Thousands of $$$ Saved and Our Systems Were Back Up and Running in Hours"

Dear Stephen,
As you know in 2008 our IT support was getting beyond that which could be done effectively and affordably by part time staff. Something had to be done. As a charity our budget is always tight and we needed a service that was affordable, reliable, responsive and that could be tailored to our unique circumstances. Only Naviagtum was able to meet all these requirements.
In December 2008, when you wisely convinced us that we needed to update our backup technology, little did we know that in less than 3 months we would face a catastrophic failure of our main database server. When this unfortunate event did occur I announced to staff that we would be out of action for at least a week, possibly longer. I was so wrong, you were able to create a virtual server and reinstate our databases to full operational capacity within a few hours. This was truly amazing and has saved TADNSW thousands in lost productivity and substantially reduced staff anxiety levels.
I have come to realise that in a small organisation, having paid staff manage your network is false economy. Despite their commitment, no matter how well trained they were, over time they become less capable because their problem solving experience is quite limited in scope. They take longer to solve problems and their reduced exposure to new concepts means they do not necessarily make the best choices.
Our recent real time disaster recovery event has given TADNSW a sense of certainty that our systems are being well managed, that we are being well advised, that our support is timely and we feel a sense of personal commitment to TADNSW by Navigatum. That this quality service costs less than what we had been paying in a part time salary for our IT support, is icing on the cake.
Alan McGregor
Former CEO
TAD Disability Services
---
"Nearly 20 Years of Support"
As a client for Nearly 20 years I know I can rely on Navigatum. I know that if we have a problem I can rely on Navigatum to resolve any issues and fix the problem in a timely manner.
Geoff Sadler
Schlegel Pty Limited
---
"High Standard of Professional Excellence Projects Completed ON TIME and WITHIN BUDGET"
Hi Stephen,
It gives me great pleasure to write about our feedback on your performances as an IT Specialist Contractor supporting the Samaritan's Purse Australia (SPA) Ltd & the Billy Graham Evangelistic Association (BGEA). Both organizations have their international counterparts engaging actively in disaster relief, long-term life changing projects and evangelistic events.
Navigatum is the first IT Specialist Contractor engaged in provision, maintenance and upgrading work of IT infra-structure of the SPA and BGEA some 18 months ago. The original contract lasted for 12 months and at the time of this feedback report we are currently in the extended period of 6 months.
Since then, Navigatum has successfully accomplished the following tasks within timeframe and financial limits of:
Upgrading and maintenance of server located at Seven Hills, NSW 2147
Extending hardware and software support to colleagues working in National Office, State Offices and on international official duties (at any one time half of our colleagues are working interstate)
Installing and monitoring IT security measure as first measure of security at National Office
Trouble shooting and fine tuning of PCs (both desktops and Notebooks)
Acquisition of non-standard software and hardware as and when required.
Navigatum has worked closely with the undersigned to undertake mid-term and long-term review of the IT Infra-structure
strategy with a view to achieve most effective outcome with the least impact upon users involved. The director, Steven
Swavley and all his staff had tirelessly showed their high standard of professional excellence and a positive attitude
amidst a number of demanding tasks. I would like to put on record how much our colleague and myself appreciate the extra
effort and goodwill he has put in helping us to retrieve a stolen Notebook in USA.
Should there be occasions where other non-profit organization requires a detailed explanation and testimonial of Navigatum in its
performance and integrity, I will have no reservation in entertaining such request and reference.
Samson Cheung
Samaritans Purse Australia Ltd.
---
"IT Under Control AND Saved Us Money"
Clean Up Australia was introduced to Swavley & Associates at a time when our IT management was spiraling out of control.
Through their guidance and patience we streamlined our systems, upgraded our hardware, revitalised and systemised software, changed our service providers and even moved office.
All of this while saving money along the way.
The Swavley Help Desk takes the pain out of everyday problems and is so ably supported by in-house technical expertise that even those more tricky issues are always solved – quickly, efficiently and with a minimum of fuss.
Downtime is now a thing of the past and Clean Up is so well supported that for us Swavley is like having our own IT department.
Terrie-Ann Johnson
Chief Executive
Clean Up Australia Ltd.