Security
Proactive computer data security and network security for companies in Glebe, Blacktown and Smithfield
If Your Business Suffered An Internet Attack From Hackers Or Viruses Would You Know What To Do? "What am I going to do when myself or an employee accidentally loses a USB drive with confidential business data on it?" Do you stress over Internet security?
With Computer Data Security and Virus Removal that covers every aspect of your company, you get protection from it all, as well as Virus Removal in case of an emergency. If you want to keep your Sydney, Hills, Parramatta company safe, you need Wireless Network Security that lets you focus on what really matters - your business.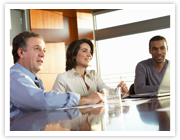 A custom designed security solution from Navigatum includes:
Greater profitability, with data security management that lets you focus on running your business.
Virus and spam protection, with comprehensive and reliable network security.
A partner in security, working as an extension of your organization to implement a custom safety solution.
"With security that's created to protect you from all of today's online threats, you have the confidence to concentrate on what matters most – your company."
Navigatum has the experience and innovation you can count on to safeguard your company from the full range of security threats you face. Offering businesses in Sydney, Hills, Parramatta, Glebe, Blacktown and Smithfield, we offer the Wireless Network Security solutions that give you the confidence to stop stressing about security and focus on your organization.
No matter if your organization needs security consulting, intrusion prevention service, data protection, wireless network security, spyware prevention, virus removal, computer data security, wireless protection, Internet security, data security management, or PC & computer security, we'll handle it.
If your staff is online, your organization is already in harm's way. Secure your business today, with Computer Data Security and Virus Removal services that will truly protect you for the long haul.
---
Areas Covered
We provide state-of-the-art Network Services, Computer Support and IT consulting solutions to organizations throughout the Sydney, Hills, Parramatta, Glebe, Blacktown and Smithfield areas.
Local experts who can help and visit your business on-site: Glebe Computer Support, Blacktown IT consulting, Smithfield Network Services, Glebe Backup and Disaster Recovery, Blacktown Information Technology Consulting, Smithfield Cabling and Office Moves, and Glebe Anti-Virus and Security.