Office Moves
Adaptable Office Moving and Office Cable Installation services for growing businesses in Glebe, Blacktown and Smithfield
Was Your Technology Infrastructure Designed With Room To Grow? "I want an office cable mangement plan that can adapt to my ever-changing business." Sound like something you've thought about?
Navigatum provides office moving and office cabling services that will give long-term performance, scalability, and reliability to your business in Sydney, Hills, Parramatta.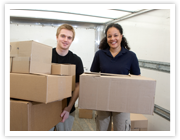 Navigatum offers cabling services and office moving solutions that will:
Grow and change with you, by delivering flexible solutions to office cabling services.
Save you money in the long run, with office moving solutions that are based on a predictable flat rate.
Get your company back on track quickly, with relocation services and solutions that can be installed without taking time away from your business.
"When you integrate a scalable cabling solution into your business, you've made a sound investment in IT."
Navigatum has a team of experts that can design a network and cabling plan to provide you with better ROI for years to come. Serving Sydney, Hills, Parramatta, Glebe, Blacktown and Smithfield, our consultants provide office cable management services that grow with your business, saving you money over time.
Whether you count on us for communications cabling solutions, network cabling, structured cabling plans, office moving, office cable management, equipment/server racks, office cabling services, or structured cabling installation, you can rest easy, knowing your business is in good hands.
Our expertise goes beyond industry standards, so your strategic cabling solution is one you can rely on for a long time to come. Meet your long-term business goals with office cabling services and office moving solutions that are designed to last.
---
Areas Covered
We provide a wide range of strategic Network Services, Computer Support and IT consulting to businesses throughout Sydney, Hills, Parramatta, Glebe, Blacktown and Smithfield.
Local experts who can help and visit your business on-site: Glebe Computer Support, Blacktown IT consulting, Smithfield Network Services, Glebe Backup and Disaster Recovery, Blacktown Information Technology Consulting, Smithfield Cabling and Office Moves, and Glebe Anti-Virus and Security.