Business Continuity Planning
Advanced data backup and disaster recovery for the future of your business in Glebe, Blacktown and Smithfield
If Disaster Hit Your Business Today, Would It Be Able To Survive? "Is my data backup system really keeping my business from being completely wiped out?" Do you stress over thoughts like this?
Navigatum provides reliable Computer Hard Drive Backup and Disaster Recovery to businesses that want to secure themselves from the unforeseeable in Sydney, Hills, Parramatta.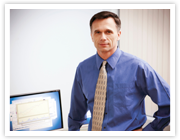 With Navigatum as your partner in Business Continuity Planning and Disaster Recovery, our experts can show you how to:
Rely on a rapid recovery, with automated solutions for Data Backup that will decrease downtime in the event of a disaster.
Protect more than just your data - we safeguard your entire system by providing Back Up and Recovery that covers all your bases.
Stop worrying about accidents and disasters you can't control, with a reliable partner in comprehensive Business Continuity.
"With our comprehensive approach to Business Continuity Planning, you can confidently defend everything you've worked for."
Navigatum offers the experience and innovative strategies you can count on to ensure your business is safe from all that's out there. Serving Sydney, Hills, Parramatta, Glebe, Blacktown and Smithfield, we offer solutions for data backup and computer hard drive backup that ensure your future will be as bright as your past.
If your organization requires Online Backup, Hard Drive and Data Backup, Computer Backup, Disaster Recovery and Business Continuity Plan, Virtual Data Recovery, Hard Drive and File Data Recovery, Computer Recovery, Remote Data Backup, or Offsite Data Backup & Recovery Services, give us a call.
Don't let an accident or disaster put you out of business for good. Get a Disaster Recovery and Data Backup solution that will allow you to stay on track, no matter what comes your way.
---
Areas Covered
We provide a range of strategic Network Services, IT consulting and Computer Support to safeguard businesses in Sydney, Hills, Parramatta, Glebe, Blacktown and Smithfield.
These team of highly efficient experts will even visit your business on-site: Glebe Computer Support, Blacktown IT consulting, Smithfield Network Services, Glebe Backup and Disaster Recovery, Blacktown Information Technology Consulting, Smithfield Cabling and Office Moves, and Glebe Anti-Virus and Security.