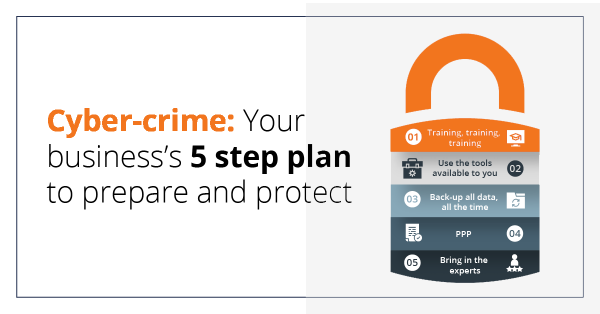 In 2018 two thirds of all organizations reported some type of incident relating to cyber-crime. The cost of this cyber-crime exceeded $1 trillion.
The rush to Work From Home that COVID brought has only increased fraud and cyber-crime risks to your business.
The financial cost to business has increased by more than 50% since 2018.
Fact:
Your business needs to be prepared to defend against, and recover from, cyber-crime attacks.
We have put together a brand new guide with a 5 step plan to prepare for an attack. Read it now and find out how you can start to protect your business today!